First Time Home Buying in Ontario, Canada: A Step-by-Step Guide
Buying a home for the first time can be a daunting experience. However, with a clear understanding of the process and some helpful advice, it can also be an exciting and fulfilling journey. In Ontario, Canada, there are a number of steps that you will need to take in order to become a homeowner. This guide will walk you through the process and provide advice on how to avoid costly mistakes.
Step 1: Determine your budget
The first step to buying a home is to determine your budget. Consider your income, debts, and expenses to determine what you can afford to spend on a mortgage payment each month. You can also use online mortgage calculators to help you determine your budget.
Step 2: Get pre-approved for a mortgage
Once you have a good idea of what you can afford, you should get pre-approved for a mortgage. This will give you a clear understanding of how much you can borrow, which will help you narrow down your search for a home.
Step 3: Find a real estate agent
Having a real estate agent can be extremely helpful during the home-buying process. An agent can assist you in finding homes that meet your criteria and can negotiate on your behalf during the offer process.
Step 4: Find the right home
Once you have a pre-approval in hand and have found a real estate agent, it's time to start looking for homes. Keep in mind your budget and your must-have list, and be open to compromise on some items.
Step 5: Make an offer
When you have found a home that you would like to purchase, it is time to make an offer. Your real estate agent will assist you in this process. Be prepared to provide a deposit, which will be held in trust until the sale is finalized.
Step 6: Home inspection
Before finalizing the sale, it is essential to have a home inspection. A home inspector will examine the property to ensure that it is in good condition and that there are no hidden problems.
Step 7: Close the sale
If the home inspection goes well, the next step is to close the sale. This involves signing a mortgage agreement and transferring the title of the property to your name.
Note: 
The Government of Canada offers first-time home buyers in the Toronto, Vancouver, or Victoria Census Metropolitan Areas  this incentive:
5% or 10% for a first-time buyer's purchase of a newly constructed home
5% for a first-time buyer's purchase of a resale (existing) home
5% for a first-time buyer's purchase of a new or resale mobile/manufactured home
The incentive is available to first-time homebuyers with qualified annual incomes of $120,000 or less. A participant's insured mortgage and the incentive amount cannot be greater than four times the participant's qualified annual income.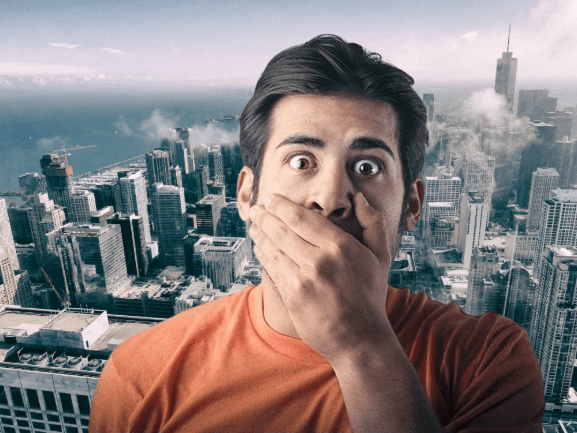 How to avoid costly mistakes:
Don't overspend: Stick to your budget and do not overspend. Overpaying for a home can lead to financial stress and difficulty making mortgage payments.
Don't skip the home inspection: A home inspection is important to ensure that you are aware of any potential problems with the property. Skipping the inspection could result in costly repairs down the road.
Do your research: Before making an offer on a property, research the neighborhood to ensure that it is safe and that the property values are likely to appreciate.
Consider the long-term: Consider the long-term when purchasing a home. Will the home still meet your needs in 5 or 10 years?
Buying a home for the first time can be a complicated process, but with the right preparation, it can also be a smooth and enjoyable experience. By following these steps and heeding this advice, you can ensure a successful home-buying experience in Ontario, Canada.