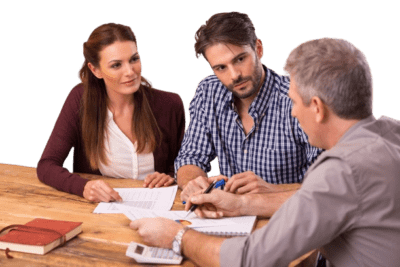 The Buyer Representation Agreement
Guaranteeing You the Very Best in Real Estate Service
When it comes to just about every kind of contract, signing on the dotted line makes us all a little bit nervous.  When selling a home, most people are aware they sign a Listing Agreement with a REALTOR®. There is, however, an agreement that REALTORS® ask their home buying clients to sign. It's an agreement that works in favour of buyers, guaranteeing the very best in real estate service.
The Real Estate Council of Ontario (RECO), a public agency formed to protect consumers and regulate the industry, introduced guiding principles mandating that REALTORS® ask their clients to sign a Written Representation Agreement at the earliest possible time.
When choosing representation, home buyers have the option to sign either a Buyer Representation Agreement or a Buyer Customer Service Agreement. 
The Buyer Representation Agreement signifies that for a designated period of time, the buyer has engaged a specific REALTOR® firm to work exclusively on his or her behalf at finding a property. The agreement confirms the REALTOR®'s commitment to make his or her best efforts for the buyer.
By signing the Buyer Customer Service Agreement the buyer acknowledges the Broker has provided him/her with written information explaining agency relationships including Seller Representation, Buyer Representation, Multiple Representation, and Customer Service.
The Nature of The Relationship It is the law that, at the earliest opportunity, your agent explains the fiduciary duties that apply when an agent and a potential client strike up a professional relationship (for example, we must look after your best interests). There is a guide that we explain to you, written by the regulator, which covers these as well as explains the representation options and the choices you have when conflicts of interest appear.
It is also required that at the earliest opportunity (before too much of your confidential information changes hands), we discuss Buyer Representation Agreements with you and offer to sign one.
This is all to avoid confusion and so that consumers can be informed so that your wishes are made known, and that a professional relationship is built to fit. [box] What is a Buyer Representation Agreement?
These agreements are designed to protect the consumer by enshrining the nature of the relationship in a written service agreement. It's basically a service agreement.
The idea of the agreement is that it helps agents and clients have clarity regarding the nature of the relationship. It is a legally enforceable contract that gives the consumer the right to hold the agent more accountable for the quality of work they perform on behalf of the client.
Naturally, the best agents require some sort of buyer representation agreement to be signed (getting the very best service requires a tiny amount of commitment). When clients know upfront about the quality of care that they will receive, we find they are more than happy to sign, especially after a thorough reading of the contract.
We make the service agreements as friendly as possible. For us, business is about trust. Our service contracts very much favour the buyer.
In addition to our Buyers Representation presentation, We welcome your questions so that we can discuss them in great detail.  Every year, we helped people buy homes and we LOVE what we do.
So to answer your question: Yes, you should sign a buyer representation agreement, as long as you are fully informed and you are happy with us.
Note:
Keep in mind, the purchase price of your home is only one of the costs you'll encounter.
CLICK HERE to read more about  other possible costs you need to consider: